Meet the Team at Rosati Family Chiropractic
Rosati Family Chiropractic was founded in November of 2012. Prior to opening his office in Fanwood, Dr. Rosati spent 3 years developing a strong reputation on the Mainline in Pennsylvania as a soft tissue specialist. At the core of Dr. Rosati's approach to chiropractic treatment is communication. It is imperative that the Doctor/Patient relationship be founded on an open line of communication to assist in the many obstacles that can inhibit patient recovery. For this reason, Dr. Rosati has found it also beneficial to work closely and communicate with PCP's, Podiatrists, Orthopedic Specialists, Sports Medicine Physicians, Physical Therapists and Personal Trainers among others during the patients treatment process. Establishing these relationships, utilizing the most researched and proven chiropractic/manual therapy techniques in addition to customizing a gentle and unique treatment plan has helped foster a faster recovery and more reliable prognosis.
---
Chiropractor Garett Rosati D.C.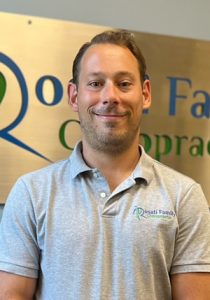 Dr. Garett Rosati was first introduced to chiropractic care at an early age, when he sustained an injury his senior spring in high school while playing lacrosse. His condition became so painful he was unable to run without spasm and instability. Following numerous tests he was finally diagnosed with a fracture in his lower spine. Pain medication and anti-inflammatory medication along with rest were prescribed, though neither did much to alleviate his symptoms. When nothing else seemed to work, he turned to his family's chiropractor for help. Chiropractic was the tool by which Dr. Rosati was given his pain free lifestyle back. It is this experience that fuels his passion for chiropractic.
---
CHRISTINA SAULLE - L.Ac.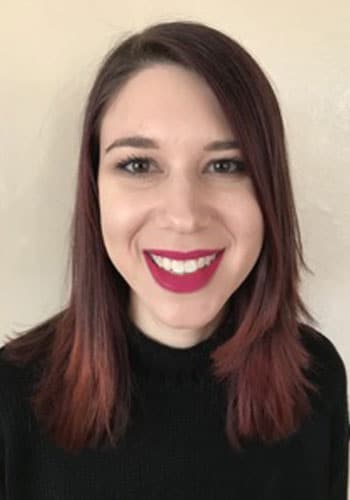 If you've ever seen the movie Requiem for a Dream, then you probably remember the scene where Ellen Burstyn's character visits the doctor, concerned about the side effects of the pills that she's taking (which were severe hallucinations). The doctor doesn't even bother to make eye contact with her, talks over her, and just writes her another prescription of the same exact pills before walking out of the room. Unfortunately, that's the type of treatment I was used to as a patient within the western medicine model.
When I received acupuncture treatment for the first time, the practitioner asked me a lot of questions and genuinely wanted to know what I had to say. He helped make sense of what was going on in my body, and that meant a lot to me. He was also able to help me resolve issues that conventional medicine could not. Between the results I received from the treatment and the respect I was given by the practitioner, I felt inspired to learn this fascinating system of medicine so that I would be able to replicate this experience for others.
Following graduation from the Eastern School of Acupuncture & Traditional Medicine I worked at a high volume acupuncture clinic in lower Manhattan where I was able to treat thousands of patients within a year's time. In addition to this, I worked alongside world-renowned integrative medicine specialist, Dr. Kristine Gedroic, as the lead acupuncturist at the Gedroic Medical Institute, treating patients with various chronic internal medicine conditions. Gaining so much experience so quickly gave me the rare opportunity to treat a wide variety of health conditions, as well as experience interacting with a highly diverse patient base. Because of this, I feel confident in my knowledge and skill set, and driven to help each of my patients reach their optimal health.
My current qualifications include:
Licensed Acupuncturist (NJ, NY)
Nationally Board Certified in Acupuncture (NCCAOM)
Clean Needle Technique Certified (CCAOM)
Masters level Certification in Acupuncture from Eastern School of Acupuncture & Traditional Medicine, NJ
Graduated with honors from Montclair State University with a B.A. in Psychology and Anthropology
Specialty training in Japanese style acupuncture
Specialty training in treating orthopedic and psycho-emotional disorders
Advanced training directly under Dr. Ken Andes, L.Ac. in Yin Tang Therapeutics System for Internal Diagnosis, Myo-Cranial Therapy, and Classical Medical QiGong
Studied trigger point dry needling with Sonya Tsuchigane, L.Ac.
---
Lila Kurtin - Licensed massage therapist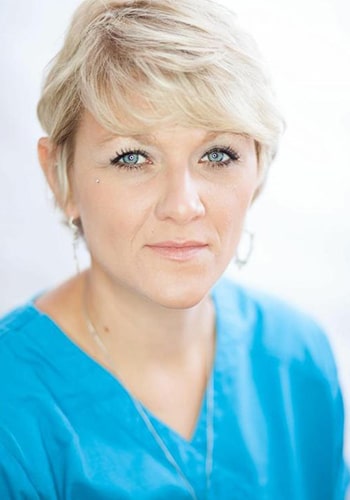 Lila graduated from the Fingerlakes School of Massage in 2010, having completed an intensive 1,000 hour program of study in Ithaca, NY. Her massage career began in the office of Dr. Josesph McAulliffe of Proactive Family Chiropractic in Clarks-Summit, PA. The marriage between chiropractic and massage is one of maximum benefit to the clients, and has served as a place of great healing. Lila also completed a 200 hr Yoga Alliance Teacher Training with her guru, Peter Rajesh Amato in the fall of 2010. Both of these experiences have significantly shaped the work she continues to offer in her present day massage.
Lila is most passionate about health, wellness, movement and creating a safe space for clients to receive the maximum amount of healing. She specializes in modalities that are tailored to the individual client, and looks forward to speaking to you directly about how massage can best be suited to your health regiment.
Some of the modalities that Lila specializes in are: Swedish, Deep Tissue, Prenatal, Sports, Cryotherapy, Reiki, Aromatherapy, Raindrop therapy, Yoga Therapy, and Hot Stones upon request.
Monday
2:30pm - 7:30pm
---
Tuesday
Closed
---
Wednesday
7:30am - 12:00pm
---
Thursday
2:30pm - 7:30pm
---
Friday
7:30am - 12:00pm
---
Saturday
8:00am - 12:00pm